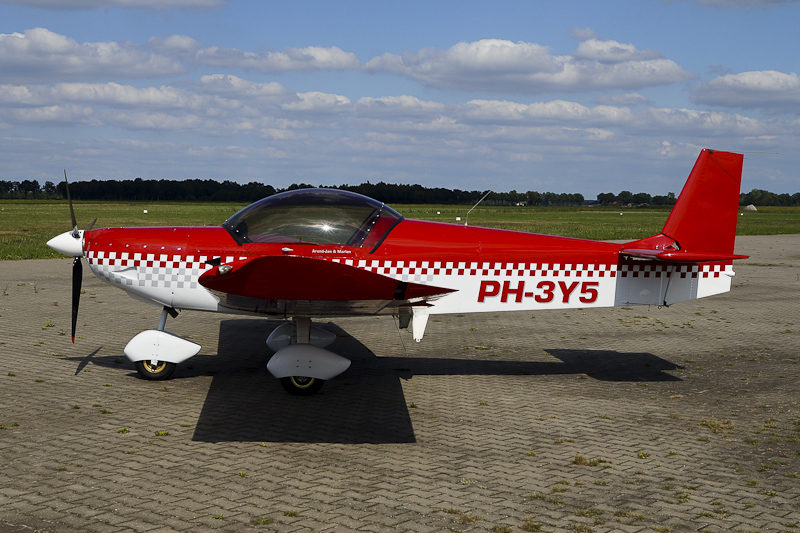 PH-3Y5 Zenith Zodiac CH-601 XL c/n 6-9809 - MLA-airfield Stadskanaal in Holland - 2 September 2018
The Leonardo AW169 is a large multi-role utility twin-turboshaft Transport Category helicopter in the 4.6 tonne class, accommodating 8 passengers and 1 or 2 crew. The AW169 is a conventional configuration helicopter having a 5-bladed fully articulated interblade main rotor, an antitorque three bladed fully articulated tail rotor and a tricycle retractable wheel landing gear. The AW169 has a fully digital glass cockpit. Development of the aircraft started in 2010 as the AgustaWestland AW169; a derivative of the successful six ton AgustaWestland AW139 helicopter, sharing a large level of commonality across both components and the cockpit configuration. The AW169 is powered by a pair of Pratt & Whitney Canada PW210A Fadec-controlled turbine engines. The first of three prototypes AW169 (AC1 c/n 69002) I-EASF flew first at the Agusta Cascina Costa di Samarata plant in Italy, on 10 May 2012. The pre-serie helicopter (AC4 c/n 690050) I-AWCM flew on 31 January 2013. EASA certification was awarded on 15 Junly 2015. In January 2015, the assembly of the first production aircraft (c/n 69006) began in Vergiate, Italy, and the same year also activity on the AW169 commenced on a second assembly line in Philadelphia, Pennsylvania, USA. The militairy variant of the AW169 is the AW169M is the military version of the AW169. Over 180 AW169 helicopters have now been ordered by customers all over the world.
On 1 January 2016, the name AgustaWestland was dropped while Finmeccanica S.p.a., the parent company of AgustaWestland, changed to a one company operation consolidating all its subsidiaries beneath one united name. From 28 April 2016, Finmeccanica S.p.a. changed its company name to Leonardo S.p.a.
In 2016, registration D-HHAH was reserved in Germany for the Leonardo AW 169 s/n 69046 but the registration was not taken up. In January 2017, the 2016-built AW169 was tested as I-EASX. On 30 March 2017, the AW169 was registered D-HHFJ with HeliService International GmbH, Emden. The AW169 D-HHFJ is operated by HeliService International on flights from and to Emden to transport people and equipment to the offshore windfarms.
page last updated: 13-09-2018
Copyright © Jack Wolbrink, Emmen, the Netherlands
► aeroplanes history / photo index helicopters photo gallery Eurocopter EC120 productionlist Micro Light Aeroplanes European Airfields online ◄